by
US ARMY PEDERSEN DEVICE POUCH-ORIGINAL-R.I.A. 1919-SCARCE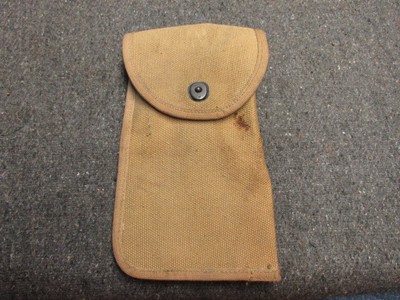 Very good condition original US Army pouch designed to hold the experimental Pederson semi auto conversion device for the Model 1903 Mark I Springfield rifle. Shows very little wear but does have a few stains. Clearly maker marked "R.I.A." for Rock Island Arsenal and dated 1919. All complete including working snap. A scarce piece for your collection.
by
WWI IMPERIAL GERMAN IRON CROSS 1ST CLASS-ORIGINAL-MARKED "KO"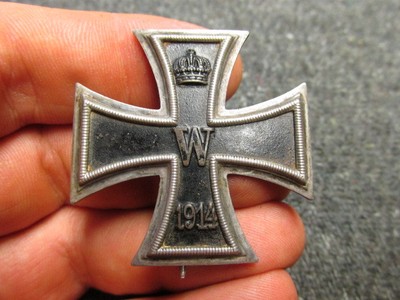 Very good condition and guaranteed original WWI Imperial German Iron Cross 1st Class. Nice detail, original black paint shows some normal wear. Complete with attachment pin and catch. Maker marked "KO" on the back for production by Koenigliches Muenzamt Orden, Berlin. A good honest WWI EKI for your collection.